Philip Greenwood
Born 2/4/1960
Lives Seddon, Victoria, Australia
Completed HSC in 1977, studied photography as a media form in his Year 12 Art subject. This interest led to studying photography full time at the RMIT from 1978 to 1981. Philip Greenwood Photography was established in 1981 producing photographic prints.Over the next 15 years Philip traveled throughout Australia, extensively in Victoria, with the intent of photographing for display sized prints. Since its inception, the business has produced photographic prints retailing mainly at the St Kilda Market in Victoria. This market is widely respected for it's products and, it is policy to have all products designed and produced by stall holders. This has been a successful outlet for Philip for over 28 years.The 'superseding' of conventional darkroom techniques by the emergence of digital imaging has forced a change in Philips day to day production. It became less cost effective to continue producing photographic art prints by way of 'traditional methods' – i.e. darkroom, chemicals, silver process papers. "The higher quality CPS1K deluxe super glossy Ilfochrome print material once used, became a product that ILFORD Australia no longer supported".
An interest in multimedia and the exciting opportunities available in selling his products on the web has led to the purchase of various Macintosh computers, Epson Ink Jet printers ranging from 1270, 2000P,1290, and now wide format 4800. Canon Digital  SLR's, are now the core of the photographic enterprise.
Concurrently, an intensive study in software such as Macromedia Director, Photoshop, Dreamweaver and video editing software like Final Cut Pro and DVD Studio Pro etc. followed. Together, with a natural talent for video production and its relevant applications, Philip has broadened his skills to include all facets of multimedia design. A recent interest in PHP and Ajax based web technology has led to a number of database driven dynamic web development projects.
Also taking shape is the consulting arm of the enterprise taking in all facets of media production.
Offered a professional service that includes computer hardware, software, networks, storage, backup, and general work flow alternatives for media creation professionals and keen amateurs alike. This is a joint enterprise between Philip and his partner Petrina White as Big Trousers.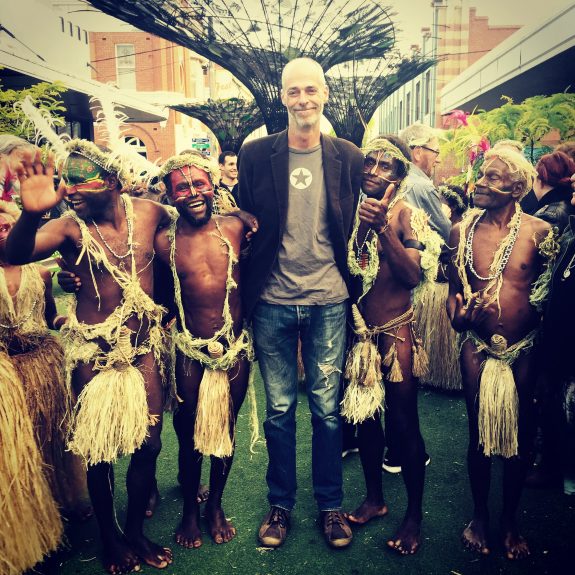 In 2011 I retired from all photographic landscape imaging and web design to concentrate on a new enterprise that required my full attention. Using illustrative photographic techniques in the studio and web design as eCommerce platform, I am now full time as managing director of Edison Light Globes Pty Ltd and Edison Light Globes LLC