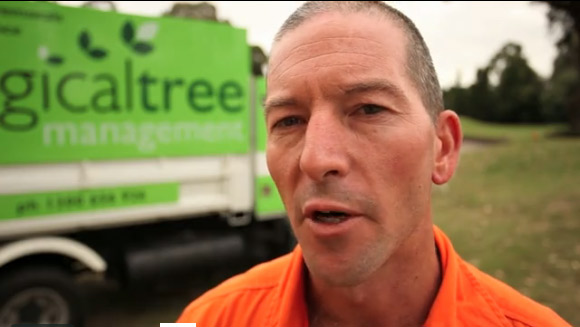 I have been working with Treelogic for quite a few years now producing images for their website and yearly printed calendar. Recently in an effort to raise awareness for their new service branded Logical Tree Management I shot a little HD video with the DSLR.
It describes the process of getting up a tree and the methods employed to asses the safety of a 40 m tall Mahogany Gum. During the shoot I figured one of the guys should pull the camera up by a rope and shoot some from the height of the job. So I didn't explain that the DSLR would need to be focused manually when pointed away from the close detail focus I had preset it to but still it was at an impressive height and a dramatic angle overlooking the fairway.
Shot in 1080p Full High Definition on the Canon 5D Mk II the clarity is a pleasant change. Audio was a little difficult with on-camera Rhode Video Mic but I am experimenting with a boom mic for our next assignment.
I have to say Mick Tracy did a great job with a wide angle lens stuck very close to his face even if I had to edit out his occasional stumble. Future work along these lines may be advanced visually through the use of a Jib of some sort and I am currently trying to choose between the Kessler Pocket Jib and their KC Lite.