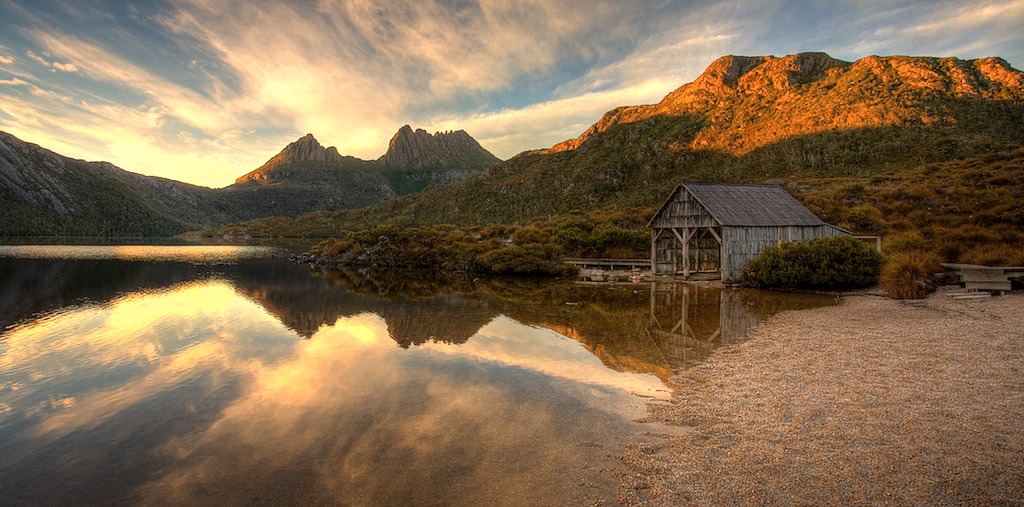 For those following the Twitter feed it will come as no surprise that a new set of images from Tasmania is stating to appear as printed items as well as online in the Flickr feed.
After a trip to Tassie with my son Luie last week  I have been going through shots taken to produce images suitable for framing. Dawn shots from Cradle Mountain and Liffey Falls will be the first to appear for sale online. These two are currently being produced as 900mm wide images on Cotton Rag paper and Ultrachrome K3 digital.
As well as these images I have uploaded some to Flickr of the more interesting places we visited.