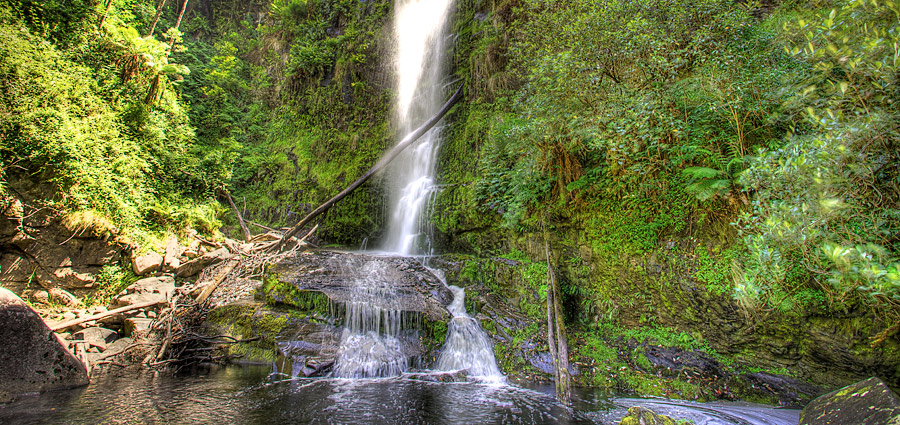 Erskine Falls near Lorne on the Great Ocean Road, Victorian South West coast.
This is the second time I have attempted to shoot Erskine Falls and this time we had water and after a damp season we also had some foliage growth and even a fair bit of moss around the place.
Two versions are available now as pano prints and one may even get into a frame for display at StKilda this week.
Erskine Falls is one of the best known waterfalls of the Otway Ranges and is certainly among the most visited. At 30m, the falls are the highest single drop of all the otway waterfalls, and will not disappoint visitors even in the summer months when there is little water cascading over it's impressive rock face and into the picturesque pool below.
Large visitor numbers are due not only to the impressive nature of the falls, but also due to its close proximity to Lorne, one of the main tourist centres of the Great Ocean Road.