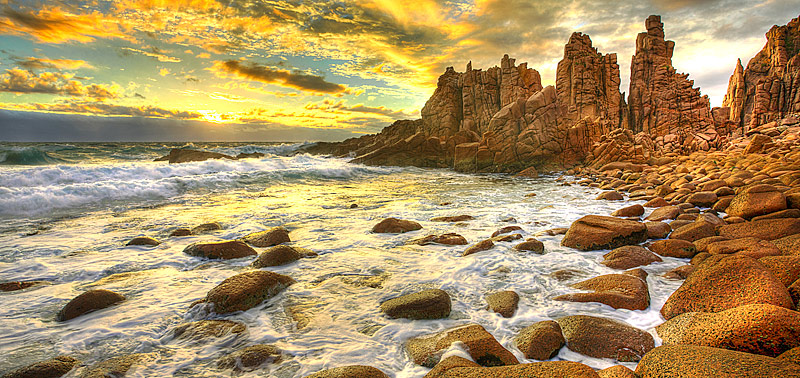 Last weeks shoot.
I would never have believed that there such a dramatic landscape so close the Melbourne. I had visited some 20 years ago but had forgotten this location.
After two trips down the coastal track on mountain bikes I had around 300 frames to edit. Shot for HDR conversion I was attempting the "big" seascape type of shot with a big sky. Conditions were good but the sky was impressive for only a short time. I will work with the remaining images next week and eventually settle on a few for the production line and online shop.
Thanks to Marshall and Luie for accompanying me on the dark trip back after sunset.